Often it is at the first day of nursery school that most children get separate from either of the parents for a particular period of time. This makes it all the more important that Admission in Nursery will address the concerns of the parents as well as of the child to some extent.  Admittedly, higher education is more important and produce greater and immediate result on the pupil, yet a good number of parents pay focus on trying to get the elusive Admission in Nursery as per their choice.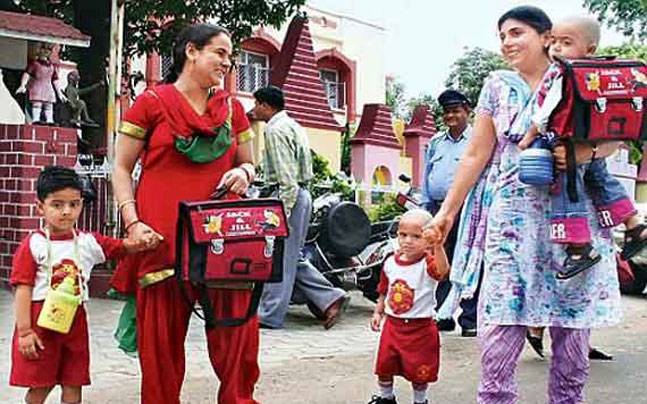 Why Admission in Nursery is not a child's play:
The Role Of Money
Education today is not cheap and parents with more than a single child would get to feel the pinch at some point of their working career.  Thus a major factor that comes into play while getting to choose a school for nursery admissions is the financial commitments.   Every parent would like a best nursery school.  With parents that do not have the clout to pull strings, it is a rude shock to be denied an opening at the most coveted institution of the land.
Social Barriers
There are instances when a prospective student does not fit into the social fabric that the nursery school is trying to promote.  The high – handed behavior that most school managements espouse is a legend by itself.  With the dwindling options available, often the parents make their kids admitted to do with lesser known educational institutions at best of times be considered as the second rate.  The young one then goes about his life at times labeled as not suitable and this can really hinder their morale.
Conclusion
What would seem like a small societal faux pas could well end up branding a person for a good part of his life.  Like all parents, getting the child admitted to best nursery school could well be a distant dream that cannot be fulfilled.
Related Stories:
CHECKLIST TO STAY AHEAD OF THE CURVE IN UPCOMING NURSERY ADMISSIONS
NURSERY ADMISSIONS BASED ON THE NEIGHBORHOOD: YES OR NO
8 TIPS TO PREPARE KIDS FOR NURSERY ADMISSIONS
NORMS AND INFORMATION YOU MUST KNOW FOR NURSERY ADMISSIONS!
NURSERY ADMISSIONS-KNOW YOUR RIGHTS!