Birthdays are the reasons we get all excited for cakes, parties and gifts. Children look forward to it, as it is a big milestone for them. But what excites children each birthday is the new theme of the cake. Each year cake should be different from last year. Mothers are most confused every year as kids demand new theme each
birthday.  Also kids want to be in a competition with their friends as to who has the best birthday cake theme.  Let us have a rundown on most popular birthday cakes this year.
#1. Mickey Mouse: Mickey Mouse is the first favorite cartoon of all kids. Kids relate to Mickey Mouse and love everything about them. Parents generally prefer to celebrate their kid's first birthday with this theme.
#2. Minions:  Minions are cute. This theme has become very popular after the movie `Despicable Me'. Kids of all ages have taken fancy to the minions and hence there is huge demand for this theme based
cake.
#3. Frozen: Girls love this Frozen theme cake which features Princess Elsa and Anna. The song "Let it go" has hooked all the girls. Beautiful snowflakes covered cake is the current flavor of the season. This cake is the first choice of most girls under 10 years.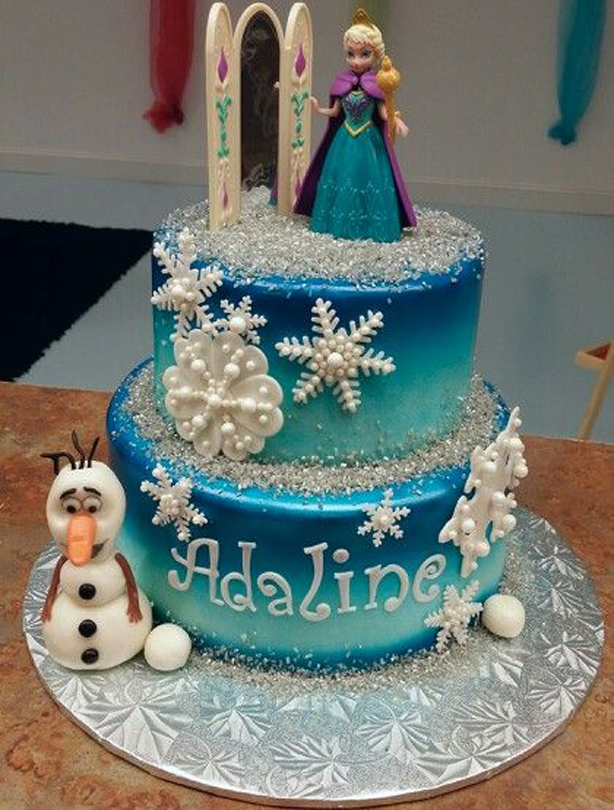 #4. Spiderman: Spiderman is the hero for most boys and so is the cake. Boys dote on this cake as soon as they turn 3 or 4 years.
#5. Chota Bheem: This iconic Indian cartoon character is very popular with kids. He is like a hero for most toddlers. There is demand for Chota Bheem theme cake among both boys and girls.
#6. Peppa Pig: Though this cartoon does not feature in India, Peppa Pig has found its way in the hearts of Indian kids especially kids aged between 3 and 5. However Peppa Pig figurines are difficult to finds in the
shops, many bakers make this fondant shaped figures for the cakes.
#7. Jungle book: Based on the movie `Jungle Book', kids love the animals and Mowgli in this theme cake. Bakers incorporate characters like Bhaloo, Bagheera and Sher Khan on the cake.
#8. Angry Birds: This popular smart phone game has the taken everyone including the kids by storm. No wonder kids want Angry Birds as their birthday cake theme.
#9. Princess: Which girl can say no the princess theme cake. There are many princesses to choose from. Princesses like Rapunzel, Cinderella, Snow white are most sought after for theme cake.
#10. Dora: Girls love Dora at the age of 4, and then start copying Dora dressing style and finally moving to her theme cake!

Apart from themes, the icing and the flavours also play an important part in deciding the theme based cakes. Also there are special and popular cake toppers and figurines available to decorate the cake.